Make A Reservation (713) 899-6605
Get A Quote
(713) 899-6605

Our Fleet carries the latest and the finest model vehicles. Our vehicles have the state of art impression on our client, that's why a major percentage of our business comes from customer referral. Here is a list of what do we offer our clients:
3 Passengers Sedans
4 Passengers Navigator
4 Passengers H2 Hummer
8 Passengers Limousines
10-passenger Stretch Limousine
16 Passengers Ford Excursion Limousine
18-20 Passengers Limo Buses
18-20 Passenger H2 Hummer Limousine
Call US Now
(713) 899-6605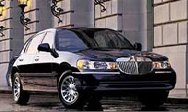 We Are Ready
for your spacial moment
Are you ......